Vancouver & Southwestern B.C.
Introduction | The City of Vancouver | The North Shore
Burnaby and New Westminster | Surrey and Richmond
Coquitlam, Port Coquitlam and Port Moody | Delta, Langley and Fort Langley The Sea to Sky Highway | The Sunshine Coast | Vancouver to Hope via Hwy 7 Vancouver to Hope via Hwy 1 | Hope, Princeton and the Couqihalla
Trans Canada Highway - Canyon Route | Regional Travel Info
Hope, Princeton and the Coquihalla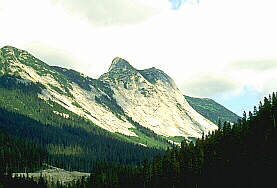 Coquihalla Highway 5
From Hope you may take Highway 5, The Coquihalla, to Merritt and Kamloops (High Country) (2 hours).
You will travel over dozens of bridges and overpasses on this journey from the coast to the Cascades and into the semi-arid Fraser Plateau.
From Merritt continue on Highway 5 to Kamloops. To the Okanagan take Highway 5A and 97C (the Okanagan Connector) or Highway 3, known as the Hope Princeton Highway or the Crowsnest Highway .
To travel the Fraser Canyon from Hope, take Highway 1 (Trans-Canada).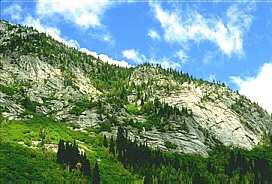 Hope Princeton Highway: (Highway 3 Crowsnest)

This winding section of Highway 3 leads to the West Gate of Manning Provincial Park (with four campgrounds and facilities) which is 26 km (16 miles) from Hope. To the northern border of the park is the Cascade Provincial Recreation Area which may be accessed by horseback or on foot. Further along Highway 3 is Allison Pass, the East Gate, Copper Mountain Viewpoint and Princeton (Okanagan Similkameen).

The following BC Adventure members would like to serve you:

| | |
| --- | --- |
| | Rocky Mountain Holidays: Rail Vacations in the Rocky Mountains & Western Canada! Rocky Mountain Holidays customize vacations that combine the romance of train travel with the magnificent scenery of Western Canada. more |
| | |
| --- | --- |
| | The Rustic Resort: Fishing as good as it gets! Our resort just north of Kamloops has over 30 lakes joined by streams, naturally reproducing with wild Kamloops trout, perfect for flyfishing and float tubing. Enjoy hiking trails into lakes, mountain biking, the wildlife or just t... more |