The Observant Flyfisher
article and photos by Gordon Honey
---
Other than fly fishing's rule #1: the fly must be in or on the water to catch fish, one of the most important tips to remember is to be observant. This is where the new or intermediate angler often misses the boat, or more appropriately the fish! The observant angler will usually have greater success simply because they will put themselves in areas of greater activity and will present the correct fly at the proper depth. For this to happen you must know what to be looking for.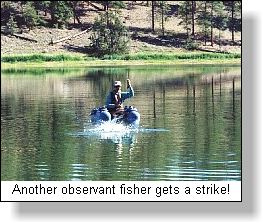 When you arrive at the lake, unload your boat, etc., but before setting out, get to higher ground if possible, and take a good look around. If there is a heavy concentration of boats at one end or another this is your first clue as to where the action might be. Check the shoreline carefully, rocks and shore debris will tell if there is a dragonfly or damselfly migration. Check for shrimp, so you are not guessing at the proper color. Also, look for pupal shucks, evidence of a chironomid or caddis hatch
While on the water is also critical to be attentive. As you approach the area you intend to fish, use your Polaroid glasses to scan the shoals for fish, then attempt to determine the depth of water they are in. Check the surface of the water, are there chironomids coming off? If so capture an adult and determine the size and colour, this will allow you to chose the appropriate corresponding pupae. If you do not see any surface clues, watch for bird activities, they will tell where the hatch is taking place. Don't forget to observe subsurface activities; here you are looking for damsels and leeches. If you see damsels in good numbers, capture one with your aquarium net and examine it for the correct colour and size (key components for presenting a fly with success).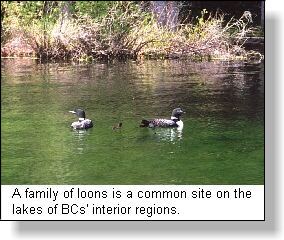 If you discover that there is no real evidence of either fish or bug movement, begin with a full sink or sinktip at the drop off until things begin to happen. Never stop looking around. It does not make sense staying where you are if you see fish moving in a different area, always move to cover active fish!
Simply because you had a great day at one specific bay or shoal the day before does not guarantee that they will still be there the following day. Always take time to scan the lake as you fish. A small pair of binoculars is a great tool to have in your bag, also a small aquarium dip net to capture bugs. Train yourself to be observant and your productivity will increase, but more importantly your appreciation for your surrounding environment will be greatly enhanced and therefore your day on the water that much more enjoyable.
Jack Shaw told me a great story about being observant; years ago he was fishing Salmon Lake with his old friend Hebe Smith. They had been doing well on floating lines and nymphs and then things slowed down considerably. But soon Hebe began hooking fish again. When asked about his success, Hebe replied that he had noticed an Osprey working the same shoal they were fishing and had switched to a sinking line and immediate success. The fish, to avoid the Osprey had moved to deeper water, his success was due directly to being observant.
Heber Smith, another Kamloops pioneer Fly Fisher. Hebe grew up on Vancouver Island at Campbell River, where his father, better known as Cougar Smith, was a government cougar hunter. Hebe guided at Campbell during it's hey day and quickly became known as one of the premier guides. Due to an asthmatic condition Hebe moved to the interior of the province in the late 30's His friend Bill Nation had recently passed away and Hebe moved to Paul Lake to take over Bill's guide list and guided at Paul for a number of years. Roderick Haig-Brown in his book Western Angler quoted Hebe's observations on Paul Lake from a letter Hebe had written him in June of 1941 (Haig-Brown had lived with the Smith family when he first arrived in Canada). Marriage and a family required a more stable career so the guide days were over and Hebe began working at Syd Smith, it was here that he and Jack Shaw, also an employee, became close friends.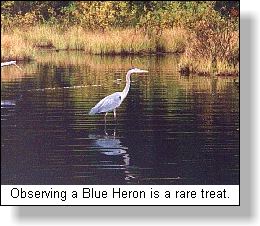 Fishing, as a profession, never left Hebes' future plans. In the Late 50's he established the Heffley Lake Fish Camp, successfully operating this camp until he sold it and purchased Salmon Lake Resort, in 1964. His son Jamie continued to operate the resort following Hebe's retirement in 1975. When talking to Jamie for details on his Dad's life I asked Jamie for one thing that stood out as a memory of Hebe, Jamie replied that in December of 1975 Hebe returned to the Thompson River which he so dearly loved but had not fished for at least 15 years, and took two beautiful Steelhead. Hebe passed away two days later.
Heber Smith, great teacher, innovative fly tier, top guide, fish camp pioneer and an observant angler.
---
Gordon Honey gordon@flyfishingservices.com