Lodging & Services
Recreation
Cities & Towns
Lakes
Travel Info
Points of Interest
Provincial Parks
Trails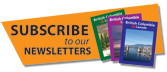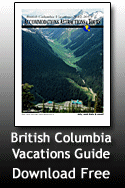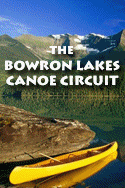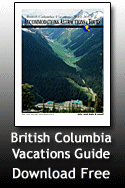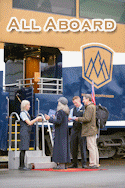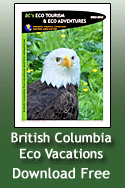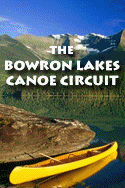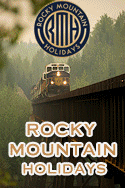 Slocan Part of the BC Adventure Network. Over a million web site visitors annually !

---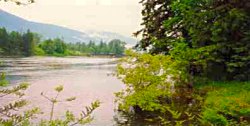 Photo courtesy of Ken Merry
The community of Slocan was founded by Frank Fletcher of Nelson, and was incorporated 1901. It began as a tent town in the 1890's for people who walked the Slocan River trail after prospectors discovered large silver-lead deposits. The name Slocan is derived from an Indian word meaning 'pierce, strike on the head', referring to the practice of spearing or harpooning the salmon that used to be plentiful throughout the Slocan area.
The area was the scene of frenetic silver and lead mining and communities like Slocan, New Denver, Silverton and Sandon date from this period. Mines around were worked until high production costs and low ore prices ended the boom. Rail lines from the north and south connected with steamboats on the lake as a vital link in the region's transportation network. The last train traveled the Slocan Valley rail line with five carloads of lumber from the Slocan Forest Products mill on September 14, 1993. Today, a tug and barge service continues to ferry rail cars from Slocan to Roseberry.

Slocan, which is located in the Central Kootenay Regional District is 27km south of Silverton, and 68km northwest of Nelson. The community, along with New Denver and Silverton, is a gateway to the unspoiled wilderness of Valhalla Provincial Park. Hiking in the Valhalla exposes the true beauty of the landscape, and hiking trails are geared for all levels of difficulty.
Accommodation/Adventure Providers
| | |
| --- | --- |
| | See The Rockies: Travel Guide to the Canadian Rockies. Map driving routes, explore Canada's Rocky Mountain National Parks, including Banff and jasper. Book lodging at hotels, resorts, guest ranches, and lodges. Plan sightseeing tours, outdoor adventures and more! more |
If you would like to have your business listed, please
Click Here.
Population: 363 (2001)

Main Industries: Forestry, Recreation & Tourism

Elevation: 600 m. (1969 ft.)

Access and Services: Slocan, located south of Silverton, can be reached along Highway 6, a secondary highway in good condition. The community has a general store, post office, school, restaurant, hotel and pub, garage, library and more.

Recreation Facilities & Activities: hiking, boating, fishing, downhill & cross-country skiing, golfing, kayaking, canoeing, rock climbing.

Local Attractions and Points of Interest: Slocan Chief Cabin, Wintje's Farm, Japanese garden, Valhalla Provincial Park, Winlaw Nature Park, Walter Clough Wildlife Sanctuary, Slocan Valley Heritage Trail.

Annual Events: Slocan City Logger's Sport Show in July

Accommodations: Provincial parks and commercial lodges offer wilderness accommodations. There is also a bed & breakfast, and a hotel, located in Slocan as well as commercial lodge and campground south of the community.

For Information:
Slocan & District Visitor Information Booth (open July & August only)
1020 Griffin Road,
Slocan, BC V0G 2C0
Telephone: (250) 355-2226 (July & August only)

Village of Slocan Municipal Office
503 Slocan Street,
Slocan, BC V0G 2C0
Telephone: (250) 355-2277


BC Kootenay Rockies Tourism
1905 Warren Avenue, Kimberley, B.C. V1A 2Y5
Telephone: (250) 427-4838, Fax: (250) 427-3344
Email: info@kootenayrockies.com
Web: www.kootenayrockies.com
Plan a Vacation

Lodging & Services: more info
Accommodations
Adventures
Attractions
Events
Dining & Entertainment
Shopping
Transportation
Conference Centers
Publications & Media
Recreation: more info
Attractions
ATV
Boating
Camping
Canoeing & Kayaking
Dog Sledding
Fishing
Golf
Guest Ranches
Health/Spas
Cat & Heli-Skiing
Hiking
Houseboating
Mountain Biking
Mountain Climbing
Multisport
Natural Hot Springs
River Rafting
Skiing
Snowmobiling

Regional Information

Cities & Towns Lodging, Hotels, Services & Events . . more info
Lakes Resorts, Cabins, Fishing Info, Maps . . more info

Travel Info Travel Journals, Tourist Info Centers, Weather, Road Conditions, BC Ferries Info, Travel Planner . . more info

Points of Interest . . more info
Provincial Parks . . more info
Trails Hiking & canoeing trails . . more info

---



Advertise With Us
Promote your business on the BC Adventure Network.
BC's largest and most visited tourism Web site . . . more info.
Advertising Inquiries:
advertising@ibcnetwork.com
© 1995 - 2018 Interactive Broadcasting Corporation

Follow Us On Facebook
List of BC Adventure
Advertisers
Site Info
Advertise With Us
Awards
About Us
Contact Us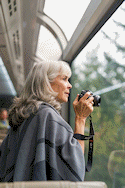 Free Vacation Guides
BC Vacation Guides
Coastal Vacations
Thompson Okanagan
EcoTourism
Fishing Vacations
Guest Ranch Guide
Romantic Getaways
Wilderness Vacations
Winter Vacations
The Rockies Guide

Login