Grand Forks
British Columbia, Canada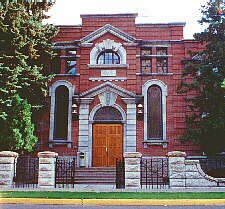 The Sunshine Valley: Grand Forks, British Columbia, is located in what is commonly known as the Boundary Country, a region found between the Okanagan Valley and the Kootenays. An attractive valley town with tree-lined streets, named for its location near the convergence of Kettle and Granby Rivers. The town of Grand Forks, British Columbia, is overlooked by Observation Mountain to the north and Rattlesnake Mountain (apparently aptly named) to the east. Grand Forks is the fastest growing town in BC's Kootenays.
View a panorama of the valley: photo1 and photo2
Grand Forks' history is closely tied to the mining and railroad boom of the 1890's and early 1900's. The original settlers came for the rich farmland and stayed on as the industrial era took over, including three railroads, mines, smelters and power plants.
Accommodation/Adventure Providers
| | |
| --- | --- |
| | See The Rockies: Travel Guide to the Canadian Rockies. Map driving routes, explore Canada's Rocky Mountain National Parks, including Banff and jasper. Book lodging at hotels, resorts, guest ranches, and lodges. Plan sightseeing tours, outdoor adventures and more! more |
If you would like to have your business listed, please
Click Here.
Population: 4,036 (2006 Census)
Boundary Area Population: 12,194 (2006 Census)
Main Industries: mining, flour mill, farming, logging
Elevation: 516 metres (1,693 ft.)
Access: The hub of the Boundary Country, Grand Forks, is strategically located on the Canada/US border, 522 km/324 mi east of Vancouver and 726 km/451 mi west of Calgary, Alberta. Access is via the Crowsnest Highway #3, Grand Forks Airport and two border crossings, one located approximately 20 km/12.4 mi east and one approximately 8 km/5 mi west of Grand Forks.
Grand Forks is serviced by commercial bus line or can be reached by Highway 3, west of Castlegar and east of Osoyoos. A municipal airport is located within city limits. However, there are no commercial flights.
Recreation Facilities & Activities: swimming pool, skating rink, picnic sites, hiking, cross country & downhill skiing, hunting, waterskiing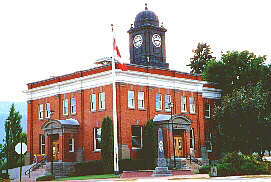 Local Attractions: Mountain View Doukhobor Museum, Grand Forks Milling Cooperative, Boundary Museum, North Fork Scenic Drive, Grand Forks Art Gallery, Doukhobor Homesteads
August - International Baseball Tournament
September - Grand Forks Fall Fair
Accommodations: There are a variety of motel/hotels in the town of Grand Forks. A municipal campground is located within the city limits with private campgrounds and RV parks in the surrounding area.
For Information:
Grands Forks Visitors Info Centre
7362 - 5th Street, Grand Forks, BC V0H 1H0
Telephone: (250) 442-2833 • Fax: (250) 442-5688