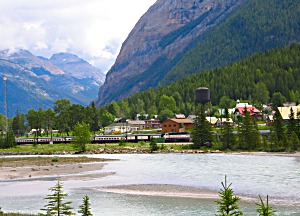 Field
Field is home to 300 inhabitants, and was established in 1885 with the building of the Canadian Pacific Railway. The community was named after Cyrus W. Field who was a promoter of the Trans-Atlantic Cable. The CPR was experiencing financial troubles at the time, and he visited the community at the invitation of company officials who wanted investment money - he didn't invest.
---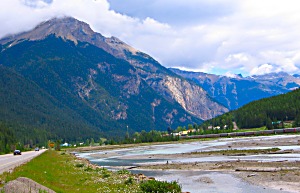 Located at the foot of Mount Stephen, in the heart of Yoho National Park, the community of Field is on the banks of the Kicking Horse River and the Trans Canada Highway.
Field is still a divisional point for the CPR, and also serves as an administrative post for Parks Canada. Recreational activities in the area include mountain climbing, hiking, cross-country skiing, fishing, ice-climbing, horseback riding, and canoeing.
Accommodation/Adventure Providers
| | |
| --- | --- |
| | Glacier Raft Company: For 35 years Glacier Raft Company has been providing white water rafting trips on the Kicking Horse, and other beautiful rivers around Golden B.C. TripAdvisors #1 Attraction in Golden! We love the water and the thrill it provides and we want to share it with y... more |
| | |
| --- | --- |
| | Johnston Canyon Resort: An unforgettable vacation awaits you in the Rocky Mountains just minutes east of Field between world famous Banff and Lake Louise. Visitors the world over can relax in the heritage charm of our cabins - enjoying our signature friendly hospitality and honest v... more |
| | |
| --- | --- |
| | Rocky Mountain Holidays: Rail Vacations in the Rocky Mountains & Western Canada! Rocky Mountain Holidays customize vacations that combine the romance of train travel with the magnificent scenery of Western Canada. more |
| | |
| --- | --- |
| | See The Rockies: Travel Guide to the Canadian Rockies. Map driving routes, explore Canada's Rocky Mountain National Parks, including Banff and jasper. Book lodging at hotels, resorts, guest ranches, and lodges. Plan sightseeing tours, outdoor adventures and more! more |


If you would like to have your business listed, please Click Here.


Population: 300

Accommodations: Numerous B&B's Guest Houses, and Lodges

Points of interest in the area:
Field Visitor Centre - exhibits, pond, picnic area and playground
Takakkaw Falls - Spectacular 254 metres high waterfall, access to hiking trails of the Yoho Valley. 13 km road is steep with switchbacks, open during summer only.
Emerald Lake - hiking, canoeing
Natural Bridge - where the Kicking Horse River has carved a natural bridge through solid rock.
Burgess Shale - Field Visitor Centre display of fossils over 500 million years old.
Spiral Tunnels Exhibit - at the Lower Spiral Tunnel Viewpoint
Great Divide - display and picnic area at the Continental Divide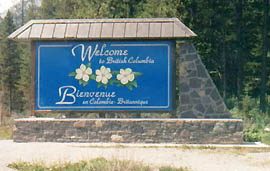 Field is the first community on the Trans Canada Highway to welcome visitors to BC.
Photo courtesy of Alan Forseth
Events:
July - Canada Day celebrations
July to September - Friends of Yoho Summer Institute weekend seminars
Weather:
Weather in the area is localized and changeable. Summer weather extends from mid-June to mid-September. The mean temperature during this period is 12.5 C, with average highs of 20 C and lows of 5 C. Above 1500 metres, freezing temperatures and snow are not uncommon in the summer. Temperatures will range from +10 to -35 degrees celsius from November to April although the average is -5 to -15. Daily weather forecasts are available from the Visitor Centre and Campgrounds.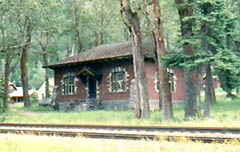 Old Railway Station.
Photo courtesy of Alan Forseth
Visitor Information:
Yoho National Park Visitor Centre / Field Visitor Centre
Phone: (250) 343-6783
Fax: (250) 343-6012
Recorded information is also available for the area:
Avalanche Hazard for Banff, Kootenay, & Yoho (403) 762-1460
or the Rogers Pass at (250) 837-6867
Road Conditions for the six National Parks: (403) 762-1450
Weather for Banff, Kootenay, and Yoho: (403) 762-2088