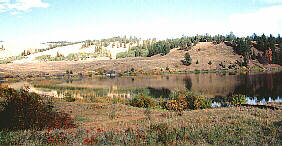 Resorts & Campsites: 1 lodge with cabins and boats is located at the south end of the lake. If you visit the lodge make sure you sample it's exquisite cuisine, some of the finest in the province.

BC Adventure Network members serving this area:


If you would like to have your business listed, please Click Here.

Fishing Report: With lots of aquatic insect life including an excellent spring chironomid hatch along with a good mayfly hatch makes this small lake a great choice for fly fishers. Corbett is a consistent producer of rainbows in the 1 lb. range with some going to 3 lbs. or larger. This is a quality fly only lake.
Be sure to visit Fishbc.com for angling information!

Viewscape: Corbett is situated on the Thompson Plateau amongst gently rolling grassy hills. The areas to the west of the lake are sparsely treed, mainly in douglas fir, while to the east it is composed mainly of grass areas with patches of aspen and areas of mixed ponderosa pine, douglas fir and lodgepole pine.

Shoreline: Consists mainly of eroded till which supports willows and sedges forming a riparian fringe around most of the lake. Large areas of emergient and submerged aquatic vegetation are found in the lake.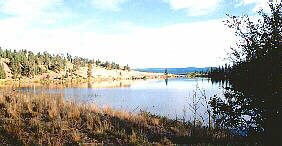 Nearby Lakes
Courtney Lake - Courtney Lake at an elevation of 1045 m. (3428 ft.) with a size of 60 ha. (148 ac.) is located on hwy 5A just south of Corbett. With many shoal areas and lots of aquatic insect life Courtney seems to be made for the fly fishers.
Note: Always check your current BC Fishing regulations before you start fishing a new lake.