Scotch Creek & North Shuswap Lake
Part of the BC Adventure Network. Over a million web site visitors annually !

Scotch Creek, BC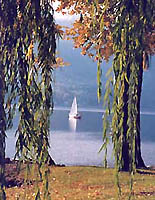 Sailing at Lee Creek - photo courtesy of Al Christopherson

The area of Scotch Creek, British Columbia, and the North Shuswap (Lee Creek, Scotch Creek, Celista, Magna Bay, Anglemont, St Ives and Seymour Arm), is located on the north shore of Shuswap Lake - BC's undiscovered recreation paradise.

The road through the North Shuswap leaves the Trans Canada Highway at Squilax, BC, is paved and well maintained with many scenic kilometers following the shoreline. Once you cross the bridge, over the Adams River, you are officially on the North Shuswap Home of BC's world-famous Adams River Salmon Run, and the beautiful Shuswap Lake Provincial Park, the area is a vacation destination with dozens of activities year-round.

The sparkling Shuswap Lake is ideal for swimming, boating, and water-skiing, and the many beaches and parks are great sites for picnicking or camping.




Accommodation/Adventure Providers




If you would like to have your business listed, please Click Here.



Area Population: 3,200

Elevation: 1,200 feet

Weather:
Summers in the Scoth Creek - Shuswap Lake area are sunny and hot reaching to the mid 30s while winters are moderate. Weather for the Shuswap Lake provincial park can be obtained at: Weather Info

Economy: Tourism, forestry, agriculture and service related industries.

Outdoor Activities:
Hiking, wildlife viewing, biking, whitewater rafting, horseback riding, golfing, fishing, cross-country skiing and snowmobiling. Unique shops displaying numerous kinds of arts and crafts add to the local colour.

Attractions & Points of Interest:
Quaaout Lodge celebrates the North Shuswap First Nation traditions and you can experience their cuisine, admire their carvings and gaze at the unforgettable scenery.
World famous Adams River Salmon Run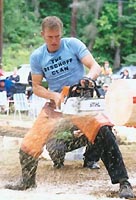 Bill Bischoff doing the Stihl Challenge Sawing Event at the Celista Loggers show - photo courtesy of Vickey Bischoff
Accommodations:
Numerous resorts, lodges, B&B's, and RV Resorts. There are also over 700 campsites along the 100 km. shoreline, including one of BC's largest and most beautiful provincial campgrounds, Shuswap Lake Provincial Park.
Annual Events:
March / April - Annual Easter Egg Hunt and Brunch (Scotch Creek)
June - On The Water Poker Run
July - Canada Day Celebrations, Logger Sports, Squilax Pow Wow, Great Shuswap Pottery Sale
October - Adams River Salmon Run "Salute to the Sockeye"
---
For information:
North Shuswap Chamber of Commerce & Tourism Information
Tourism Booth is open during the Summer 9:30am to 5pm except Tues & Wed.
The office is located next to Century 21 Real Estate on Squilax - Anglemont Road in Scotch Creek
Mailing address:
Box 101, Celista, BC, V0E 1L0
Phone: (250) 955-2113
Toll free: (888) 955-1488
Fax: (250) 955 2113
E-Mail: requests@northshuswapbc.com
Thompson Okanagan Tourism
2280-D Leckie Road, Kelowna, BC V1X 6G6
Phone: (250) 860-5999, Fax: (250) 860-9993