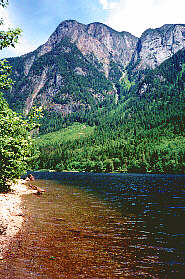 Resorts & Campsites: The provincial park provides campsites along the lake, with a gravel boat launch. Although primitive, the campsites are positioned to take the most advantage of the scenic beauty surrounding the lake and most offer good lake access. Accommodations, facilities and services are available in Hope.

BC Adventure Network members serving this area:


If you would like to have your business listed, please Click Here.

Fishing Report: This area is world renowned for fantastic fly fishing and canoeing. The creek, river and lakes are perfect for sightseeing from a canoe. Silverhope Creek, which passes through the lake, can offer the avid fisher some excellent fishing pools. This small (1 km./.6 mi.) long lake is usually very calm in the evenings. Although the majority of fish caught are small, the Dolly Varden can reach up to 5 lbs. The creek exit lagoon is a "hot spot" for the avid flyfisher; for those who prefer to cast from shore there is a fast drop on the west side of the lake. Special regulations are in effect.
Be sure to visit Fishbc.com for angling information!

Viewscape: This area can offer some of the most spectacular scenery in North America. Majestic snow capped mountains, untouched forest wilderness and highly "fishable" creeks, rivers and lakes are at your doorstep.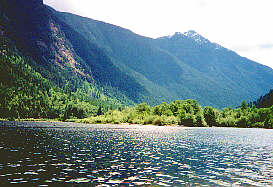 Nearby Lakes
Eaton Lake - Eaton Lake, located south of Silver, is 44 ha. (109 ac.) in size and lies at an elevation of 1318 m. (4323 ft.). It provides a Rainbow and Cutthroat fishery for trout to 1-1/2 lbs. Kawkawa Lake, located just east of Hope, is 77 ha. (190 ac.) in size, and is known for its large Kokanee. The lake also supports Cutthroat and Dolly Varden.

Lake of the Woods (Schkam Lake) - Schkam (Lake of the Woods) is a small lake, located approximately 4 km. (2.5 mi.) north of Hope on Hwy. #1. Stocked yearly with Rainbow, Schkam supports good numbers of trout up to 1 lb. A resort is located at the lake.
Note: Always check your current BC Fishing regulations before you start fishing a new lake.