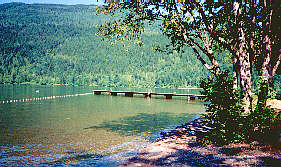 Resorts & Campsites: There are a number of campsites available either in the provincial park or privately. Hotels and services are also available in the community of Cultus Lake on the north end or in nearby Chilliwack and Sardis. There are facilities provided for almost every conceivable outdoor activity from boating, water skiing, swimming and picnicking to horseback riding, biking and hiking. The gentle sloping, sandy beaches of Cultus Lake lend themselves to swimming and other water activities.

BC Adventure Network members serving this area:


If you would like to have your business listed, please Click Here.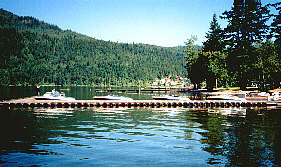 Fishing Report: Due to the increased use of Cultus Lake for other recreational activities, fishing pressure has declined in recent years. Trout may reach over 3 lbs. with trolling and fly fishing being the most successful methods used. Cultus Lake has an excellent spawning area and stocking was last conducted in 1987.
Be sure to visit Fishbc.com for angling information!
Viewscape: Low rolling forested hills surround Cultus Lake. Private and summer residences as well as resorts and campsites are visible from the lake.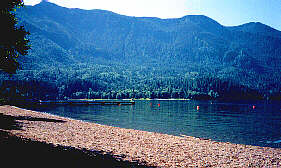 Shoreline: Gentle sloping, sandy beaches surround most of this highly popular lake. The large number of small coves and entry streams provide numerous areas for exploring and fishing.
Note: Always check your current BC Fishing regulations before you start fishing a new lake.