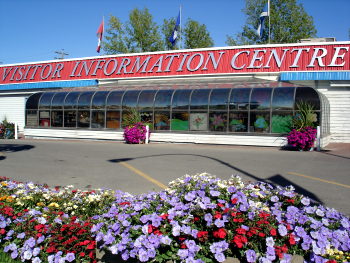 The city of Fort St. John is the hub of Northeastern British Columbia, serving an area population of over 50,000. The visitor will find all the amenities in the city including excellent shopping, the North Peace Cultural Centre with the Public Library, live theatre, and Peace Gallery North.
---
Fort St. John is the oldest non-native settlement in the BC mainland. A visit to the local museum will take you back to this first settlement and beyond; the scattered Indian villages, explorers and fur traders.

Fish Creek Community Forest contains three interpretive walks full of various types of vegetation, birds and small animals. For the outdoor lover, the areas around Fort St. John abound with endless opportunities for hiking, camping, fishing, hunting, skiing and more.




Accommodation/Adventure Providers




If you would like to have your business listed, please Click Here.


City information & photos courtesy of the City of Fort. St. John Visitor Center

Population: 18,270

Elevation: 693 metres (2,274 ft.)

Climate:
January high: -11'c low: -19'c. • July high: 22'c low: 10'c.
precipitation - 296mm/yr • snowfall - 198 cm/yr
frost free days - 115 - one of the top three cities in BC for hours of sunshine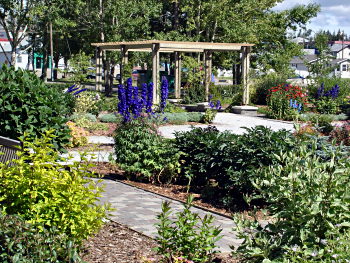 Formal Garden in Centennial Park

Main Industries: agriculture, forestry, oil & gas, tourism and construction.

Access: Fort St. John is 75 km (47 mi.) north of Dawson Creek on Highway 97 and 88 km (55 mi.) east of Hudson's Hope on Highway 29. The area is serviced by air and bus.

Recreation Facilities: North Peace Leisure Pool, North Peace Arena, Fort St. John Curling Club, golf courses, hiking, wildlife viewing, bird watching, camping, hunting, fishing, boating, backcountry adventure tours, viewpoints, & recreation centre.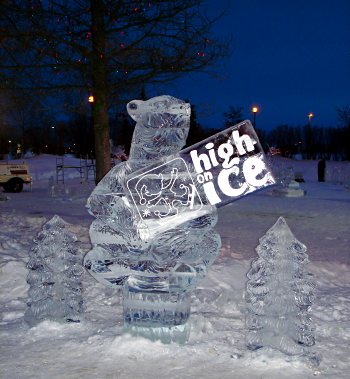 Ice sculpture from the 2007 High on Ice Winter Carnival

Local Attractions: Fish Creek Community Forest, Historic Museum, Mackenzie Monument, Oil Derrick (41 m/136 ft), Peace River Scenic Viewpoint, W.A.C.. Bennet Dam, World's Largest Glass Beehive, North Peace Cultural Centre & Peace Gallery North, Centennial Park,Charlie Lake, Heritage Kiosk Walking Tour, Fireplace Ceramic Studio



January - High on Ice Winter Carnival
April - Peace River North Festival of Performing Arts
May - Kennel Club Dog Show, Peace River Zone Theatre Festival
July - Canada Day Celebrations
August - Great Canadian Welding Competition, North Peace Fall Fair
November - Santa Claus Parade

Accommodations: Visitors can choose to stay in any one of the many hotels located within the city limits or one of several Bed & Breakfasts or Campgrounds located within minutes of the city.

For Information:
City of Fort St. John Visitor Centre
9523 - 100 Street, Fort St. John, BC, Canada, V1J 4N4
Ph: (250) 785-3033 Toll Free: 1-877-785-6037
Fax: (250) 785-7181
Email: visitorinfo@fortstjohn.ca
Website: www.fortstjohn.ca

Hello North
9523 - 100 Street Fort St. John, BC V1J 4N4
Ph: 1-888-785-2544
www.hellonorth.com