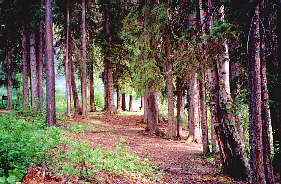 Resorts & Campsites: There are Forest Service Campsites located on the west end and east end of the lake with easy carry down boat launchs. The west campgrounds have room for 8 camper type units while the east site has room for 5. The road conditions should be checked during wet weather as it can often be very slippery.

BC Adventure Network members serving this area:


If you would like to have your business listed, please Click Here.

Fishing Report: Trolling and spinning are effective in taking these wild stock rainbows of up to four pounds. Well handled flies can also be effective. Best production is during the cooler months; not highly rated for mid-summer fishing.
Be sure to visit Fishbc.com for angling information!

Viewscape: The lake is surrounded by spruce, pine, fir, and aspen. Dense stands of Douglas fir can be seen on the mountains surrounding the lake.

Shoreline: Drewry is a long clear lake (11km x 0.5km) appearing green in color. 80% of the shoreline is rocky with heavy plant growth while a few marshy areas compose the rest of the shoreline. Weeds are present at the edge of the lake being of lilly pad, reed, and bottom cover type.

Note: Always check your current BC Fishing regulations before you start fishing a new lake.