Plan Your Vacation
Tourist Info
Special Events
Road Reports
Weather Reports
Mileage Calculator
Coastal Ferry Info
Vancouver Airport
Transportation
BC Quick Facts
Customs
Currency
Taxes
Medical
Metric System
Motor Vehicles
Time Zones
Area Codes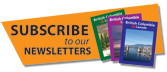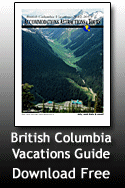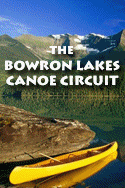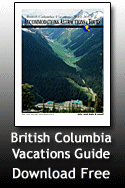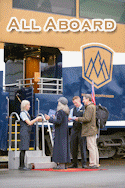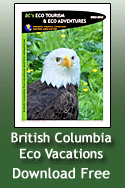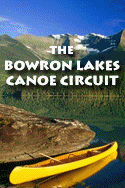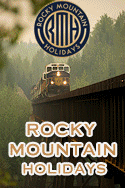 British Columbia Trip Planner


Air Transportation in British Columbia
---
Air Carriers - By Region

Thompson Okanagan
BC Rockies
Northern BC

Provincial Air Carriers - Province Wide
Air Canada/Air BC
P.O. Box 2375
Airport Postal Outlet
Richmond, B.C. V7B-1Y7
Reservations: toll free in BC: 1-800-663-3721 | in US: 1-800-776-3000
The following communities have regular scheduled Air BC services:
Campbell River, Castlegar, Comox/Courtenay, Cranbrook, Dawson Creek, Kamloops, Kelowna, Nanaimo, Penticton, Prince George, Prince Rupert, Quesnel, Terrace, Vancouver, Vernon, Victoria, and Williams Lake. Air BC offers regular domestic and US flights.


WestJet Airlines
Head Office
5055 11st N.E,
Calgary, AB, T2E 8N4
Reservations:
Toll Free: 1-888-WESTJET (1-888-937-8538)
Or Call: 1-800-538-5696
The following communities have regular scheduled WestJet services:
Abbotsford, Kelowna, Prince George, Vancouver, and Victoria.



Pacific Coastal Airlines
204-4440 Cowley Crescent,
Richmond, BC, V7B 1B8
Phone: (604) 273-8666
Toll Free: (800) 663-2872
Fax: (604) 273-6864
Web: www.bcadventure.com/pacificcoastal
Enjoy scheduled service from Vancouver's South Terminal to Anahim Lake, Bella Bella, Bella Coola, Campbell River, Comox, Cranbrook, Kamloops, Klemtu, Masset, Port Hardy (float & amphibious aircraft to coastal communities), Powell River, Trail, Victoria, & Williams Lake.
International Air Carriers
Air carriers that have scheduled service into Vancouver International Airport:
Aeromexico
Air Canada Tango
Air China
Air New Zealand
Alaska Airlines
All Nippon Airways
America West Airlines
China Airlines
Continental Airlines
Edelweiss Air
Horizon Air
KD Air Corporation
KLM Royal Dutch Airlines
Lufthansa German Airlines
Mexicana
Philippine Airlines
Scandinavian Airlines SAS
United Airlines
United Express

Air Canada
Air North
Air Pacific
Air Transat
Aloha Airlines
American Airlines
British Airways
Cathay Pacific Airways
Delta Airlines
EVA Airlines
JMC Airlines
Japan Airlines
Korean Airlines
Martinair
Northwest Airlines
Quantas Airways
Sky West Airlines
WestJet Airlines
Planning a British Columbia vacation?
Book direct from our large selection of accommodations, resorts, tours and adventure companies. . . more info

Follow Us On Facebook
List of BC Adventure
Advertisers
Site Info
Advertise With Us
Awards
About Us
Contact Us

Kayak with Killer Whales
Free Vacation Guides
BC Vacation Guides
Coastal Vacations
Thompson Okanagan
EcoTourism
Fishing Vacations
Guest Ranch Guide
Romantic Getaways
Wilderness Vacations
Winter Vacations
The Rockies Guide
Login