North of Kelowna, British Columbia, Highway 97 takes you along the west side of the scenic Kalamalka Lake. A number of friendly communities along the way introduce the visitor to the variety of recreational activities and attractions available in the Okanagan.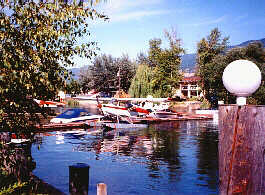 Winfield
22 km (14 mi.) north of Kelowna brings you to the small BC community of Winfield. Famous for its wineries, there are a variety of tours that the visitor can take advantage of. Close to golfing, fishing and skiing and beaches the community has much to offer those who like the activities and conveniences of a small place but still wish to be close to a large centre.
---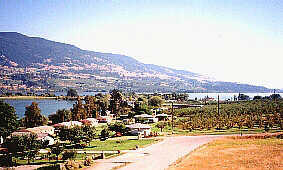 Oyama
Nestled along Kalamalka Lake, picture-perfect Oyama is home to waterfront RV/campground resorts and busy fruit stands. Just 23 km (14 mi.) north of Kelowna on Highway 97, Oyama is close enough to the larger centre to access any of its facilities and services, although most of them can be found in Oyama.
---
Accommodations: The area has numerous resorts and campsites as well as provincial sites. There are also a number of motels and inns in the community with lodges and resorts close by.
Accommodation & adventure providers in this area.
---