Eagle Wings Tours
Whale Watching & Wildlife Viewing
Victoria, Vancouver Island, BC
We are Wild 4 Whales!
EXPLORE. INSPIRE. CONSERVE. Rated Victoria's #1 whale watching company on Trip Advisor since 2007, Eagle Wing Tours guarantees adventure and the most transformative marine experiences on the Salish Sea.
With four custom-built vessels, multiple daily departures, more comprehensive tours, longer tour times and our knowledgeable and passionate staff we consistently provide our guests with the marine wildlife experience of a lifetime!
Environmental stewardship and sustainability are core values of our family-owned, award-winning company. We're Canada's first 100% carbon-neutral whale-watching company. We're certified Platinum with Green Tourism Canada. And we're proud to support 1% for the Planet and many other conservation initiatives that directly benefit the Salish Sea and its inhabitants.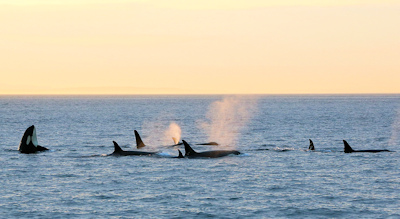 Sailing from Victoria, BC, explore the Salish Sea. Learn about the animals, including killer whales, grey whales, minke whales, and humpback whales, as well as seals and sea lions, porpoise and sea birds, while listening to the professional underwater hydrophones provided on all the vessels.
As industry leaders, they go the extra mile (or 50!) to give their guests an amazing wildlife experience. Eagle Wing Tours inspires the conservation of the marine environment, with a thrill!
You'll come as a tourist but return with a deeper understanding and passion for this incredible ecosystem.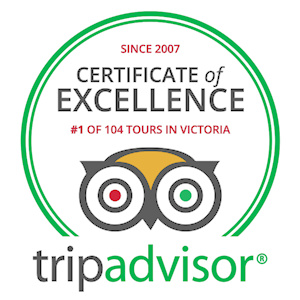 Eagle Wing Tours is Trip Advisor's top-rated whale-watching experience in Victoria since 2007.
---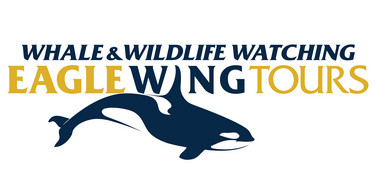 Eagle Wings Tours
Whale Watching & Wildlife Viewing
Victoria, Vancouver Island, BC
Visit or full website at: www.eaglewingtours.com
Toll Free 1-800-708-9488
Local 1-250-384-8008
Email: info@eaglewingtours.com
Location:
1 Dallas Road ~ Fisherman's Wharf
Victoria, BC, V8V 0B2