The Okanagan Wine and Orchard Museum
Location: 1304 Ellis St, Kelowna, BC, V1Y 1Z8
Phone: (778) 478-0325
Hours:
Monday 10a.m.-5p.m.

Tuesday 10a.m.-5p.m.

Wednesday 10a.m.-5p.m.

Thursday 10a.m.-5p.m.

Friday 10a.m.-5p.m.

Saturday 10a.m.-5p.m.

Sunday Closed
Website:
www.kelownamuseums.ca/museums/okanagan-wine-orchard-museum/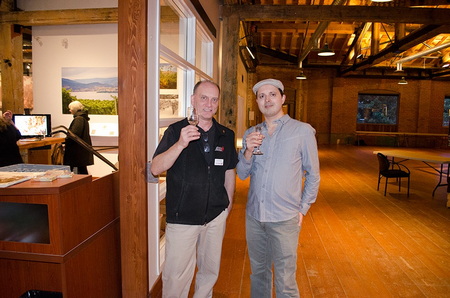 The Okanagan Wine Industry
The Okanagan wine industry has boomed, bringing huge changes to the region. This section of the OWOM highlights interesting stories of wines, wineries, wine makers, entrepreneurs, and the trials and triumphs of the industry.
What about the VQA Wine shop? Although Kelowna Museums Society operated a VQA wine shop for 19 years, this chapter in the museum's history came to an end on Dec 31st, 2015. However the Okanagan Wine and Orchard Museum remains. The doors reopened in February of 2016 to a bigger and better museum with new displays and unique artefacts. This museum is in its first phase of development with more exciting changes still to come. Visitors are encouraged to contribute to the next phase by sharing their ideas.
What do you want to know about Okanagan wine -past, present, and future? Stop in and let the staff know!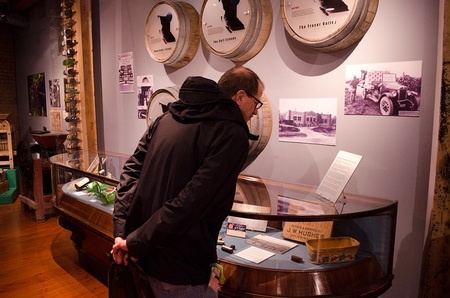 The Okanagan Orchard Industry
Fruit packinghouses once hummed and clattered in downtown Kelowna. Conveyors groaned with colourful fruit, and workers sorted and loaded apples, cherries, apricots, pears, peaches, and plums. Women working the packingline were called "Apple Wrapper Flappers," and skillfully packed 160 boxes a day. The speed of evil-looking cherry pitting machine was nothing to spit at, and the box maker built 100 fruit crates every hour. But the busiest bees in the orchard industry are still at work. "Bee" mesmerized by the activity in the live demonstration hive.
Learn about growing and handling the tree fruits for which the Okanagan is famous at the Okanagan Wine and Orchard Musuem in the historic Laurel Packinghouse.
Whether wanting a Wine Tasting Experience, or recommendations on which Wineries to visit in the region, please contact us for a Grape experience!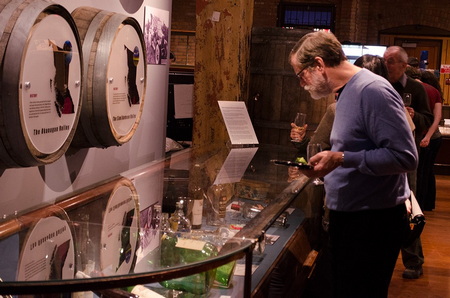 Website:
www.kelownamuseums.ca/museums/okanagan-wine-orchard-museum/
© 1996-2018 INTERACTIVE BROADCASTING CORPORATION